Minister Mouynes builds on partnerships and economic opportunities with Asia
April 18, 2022
From April 4 to April 12, Panamanian Foreign Minister Erika Mouynes embarked on a robust diplomatic tour of Asia, meeting with leaders in Singapore, China, Vietnam, and Indonesia to discuss areas of collaboration in trade, sustainability, education, and more. During the trip, officials across the region recognized Panama as essential trading and logistics partner and committed to exploring opportunities for future investment and economic cooperation.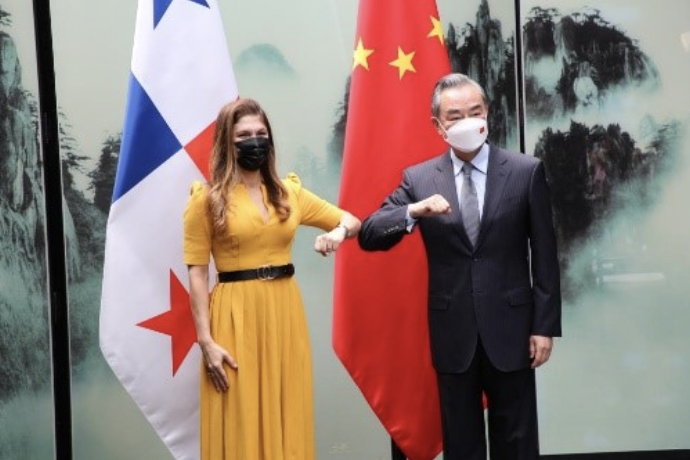 Foreign Minister Mouynes began her tour in China, meeting with Foreign Minister Wang Yi, where she pushed for deeper cooperation, trade, and investment between the two countries. Both parties reaffirmed the role of the other in opening up trade opportunities, with Mouynes deeming Panama "a gateway through Latin America" and China "a gateway to the Asian market." Both sides committed to restarting negotiations over a free trade agreement, and China agreed to reactivate the certification process for Panamanian pork, chicken, and seafood plants, representing a significant step towards providing access to China's market for Panama's agricultural and livestock sectors.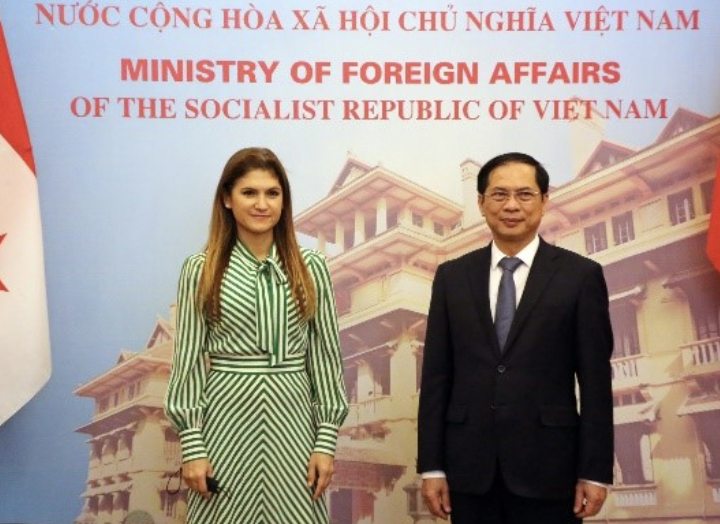 In Vietnam, Minister Mouynes met with Prime Minister Pham Minh Chinh and Foreign Minister Bui Thanh Son, where they agreed to promote cooperation in fields including trade, shipping, finance, banking, and agriculture, and to work to promote access to each other's markets. Minister Mouynes and Minister Son committed to exchanging delegations to strengthen trade ties in the future. Lastly, Foreign Minister Son congratulated Panama on its carbon negative status and agreed that Vietnam would participate in the 2023 Our Ocean conference in Panama City, where world leaders will convene to protect marine environments.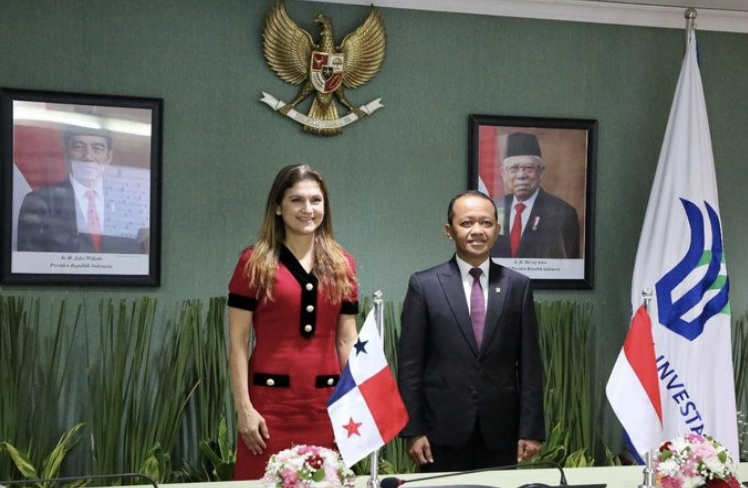 Minister Mouynes next traveled to Indonesia, where she met with Foreign Minister Retno LP Marsudi and Investment Minister Bahlil Lahadalia. The countries agreed to enhance Panamanian consumers' access to Indonesian products, including fisheries, pharmaceuticals, and garments. Minister Mouynes also met with the Indonesian Chamber of Commerce, where she received an invitation for Panamanian business leaders to participate at the G20 Business Forum ("B20") in Bali later this year. "Today, Panama is Indonesia's largest trading partner in Central America, as well as an important partner in Central America and the Caribbean," said Mouynes. She expressed that Panama looks forward to fostering closer economic cooperation through the Indonesia-Latin America and the Caribbean (INA-LAC) Business Forum.
Minister Mouynes also met with Dato Lim Jock Hoi, the Secretary-General of the Association of Southeast Asian Nations (ASEAN), an economic bloc accounting for nearly 650 million people. The Secretary-General promised support for Panama's upcoming accession to ASEAN's Treaty of Amity and Cooperation (TAC), clearing the way for a partnership that would provide an enormous market for Panamanian goods and boost job creation in the country.
Minister Mouynes finished her tour with several meetings in Singapore, holding discussions with Prime Minister Lee Hsien Loong, Minister of Foreign Affairs Vivian Balakrishnan, Minister of Industry and Commerce Alvin Tan, and Minister of Sustainability and Environment Grace Fu. During the meetings, Minister Mouynes presented Panama as an ideal partner for Singapore in pharmaceutical development, medical research, and supply chain efficiency. "For Singapore, ties with Panama can open all the markets of the Latin American countries," said Mouynes.
To cap off the visit, Minister Mouynes signed a memorandum to institutionalize collaboration between the Singaporean Institute of Technical Education and Panama's Institute of Specialized Technical Education.
The tour highlighted Panama's strong bilateral relationships across Asia and the economic potential available both for Panama and its Asian partners in deepening trade and investment. Panama and Minister Mouynes look forward to building on the progress made during this tour to drive collective prosperity in Panama and Asia.